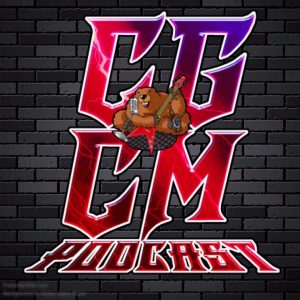 Welcome to the home of The CGCM Podcast and Website (Canadian Geeks Chatting Metal)! We are Rich "The Meister" Dillon and "Wallygator" Norton, two fun-loving, beer drinking, music passionate Canadians based in the Toronto area. We create and release a new audio podcast episode every week and write album/concert reviews and blogs. Really anything we can to spread the word on great Hard Rock and Metal.
Helping us in our quest to bring music to the masses is website writer Trevor "Psychoone" McDougall.
The CGCM Podcast is sponsored by The Farm Rehearsal Studios/Farm Rock Build-A-Band Program in Markham, Ontario and Cloven Hoof Rum in Brighton and Hove, UK.
Check out some of our audio podcast episodes, rate us on Podchaser or follow on Facebook! And as always: buy the albums! AMAZON.ca / AMAZON.com / AMAZON.co.uk
Our homepage contains all of our latest content! Enjoy and please let us know what you think!
LATEST POSTS: