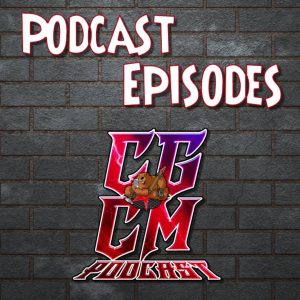 The boys launched the CGCM Podcast with EP#1 on April 10th, 2017. Since that initial audio episode they have steadily issued a new different themed audio recording approximately every other week. There is no end in sight as our co-host are having a great time. There's lots of music to discover in the episodes along with tons of drunken stupidity and antics. Here's all our CGCM Podcast Episodes!
Alongside the podcast we also spread the musical word through website articles. Could be in the form of album or concert reviews or blogs and news posts. It's all here on the CGCM Website.
The CGCM Podcast is sponsored by The Farm Rehearsal Studios/Farm Rock Build-A-Band Program in Markham, Ontario and Cloven Hoof Rum in Brighton and Hove, UK.
Check out some of our audio podcast episodes and rate us on Podchaser! And as always: buy the albums! AMAZON.ca / AMAZON.com