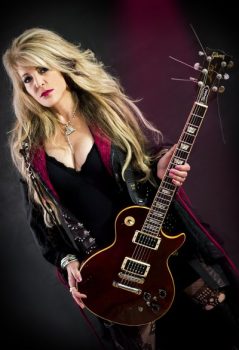 Janet Gardner deservedly is at the top of the heap in today's hard rock female vocalists. Having fronted the all-female band Vixen to the top of the Billboard charts with songs like "Edge Of A Broken Heart", and "Crying", she's no stranger to the Hard Rock music scene. Having toured extensively with Vixen, and having done almost 200 shows per year.  Opening for the Rock Gods like, Deep Purple, Ozzy Osbourne, KISS, and Bon Jovi, she's back yet again. This time with Your Place In The Sun via Pavement Entertainment.
The Album
After a musical hiatus, and a tenure in Dental hygienist School, Janet has teamed up with her husband, guitarist, songwriter, and producer, Justin James (who has worked with Tyketto, Collective Soul and Staind), Gardner has stayed on the solo route to unleash a new side of her musical genius and creativity. A superb follow-up to the 2017 self-titled debut. The newest release, Your Place In The Sun throws together a modern rock feel with the classic sound Janet has become known for. Janet and Justin have put together an album of absolutely stellar songs with truly infectious hooks and grooves. Add to this some magnificent lyrics that show their hard rock influences from the last few decades.
I am positive that in the future, she will continue to put forth more fantastic music and any future releases will always strive to push her musical boundaries and still stay true to the sound her fans love.
Psycho Thoughts
This album gets a straight 10 outta 10 from this listener. I'm sure that once you pick this up and add it to your summer playlist that you will also find it not just fits in, but belongs in this year's greatest album lists.
Buy Music: AMAZON.CA / AMAZON.COM
Furthermore, check out all my reviews: Trevor's Archives
Trevor "Psychoone" McDougall
Email Me at: psychoone40@hotmail.com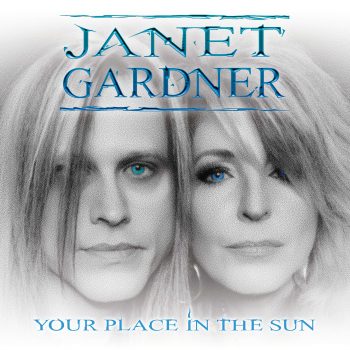 Tracks
Your Place In The Sun
Assassinate
Standing
Try
Web
Kicks Me Back
A Way To Your Heart
Should Have Known
Unconditionally
You Said
Without You
Flame Thrower