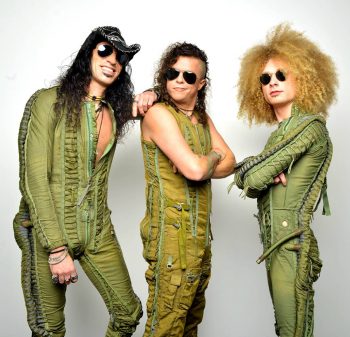 Who wants to Party? You bring the booze, and I' ll bring the music! Nothing better than some great Party Rock right? How about some new stuff? What do you mean Party Rock is gone? You my friends are VERY WRONG! Man, have I got something for you. Lewd, crude, loud and aggressive. Sounds like an ad or a well-known guitarist right? No, I don't mean him. I mean the newest album by StOp, sToP!.
The Review
The newest, in your face (or ass in this case!), Get Selfied, has what every slammin' party needs. From the opening track of "Renegade" you are assaulted with a 100% overload of sleaze dripping party rock. The band's fourth release on German label Metalopolis Records is gonna show you the crazy, and demented lengths these guys are willing to go.
Having listened already multiple times to this album, I'd have to say they made an absolutely perfect choice on their first single. "Last Call" is an outrageous tongue in cheek tune, with an undeniable hook that will have you thrashing around the livingroom, with a beer in one hand and a smoke in the other.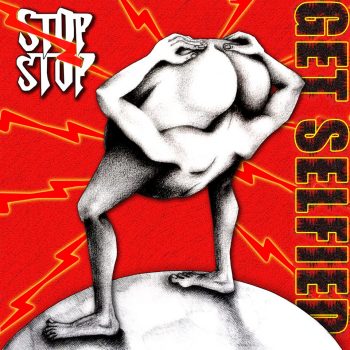 Many of the tracks on this album, will remind you of AC/DC meets Pretty Boy Floyd, but with a special ingredient that makes them stand on their own. However, regardless of all of that, it will remind you of the scene we all remember. No, they aren't from the LA strip, but they have torn a strip out of Barcelona and Bulgaria and called it their own.
So if you wanna liven up the crowd, sell a few more beers, and get folks sweating until the women take their tops off, then you have to throw this album into the mix. Twelve tracks of pure, in your face hard rock. You will have this one on repeat! I do!
Peace!
BUY music: AMAZON.com / OFFICIAL STORE
Check out all my reviews: Trevor's Archives

Trevor "Psychoone" McDougall
Email me at: psychoone40@hotmail.com
Tracks:
Renegade
Last Call
Bite The Bully
On The Red Line
Living A Lie
You Drive Me Loco
Keyboard Warrior
Son Of A Beast
Have It
Trending Topic
Your Rock & Roll