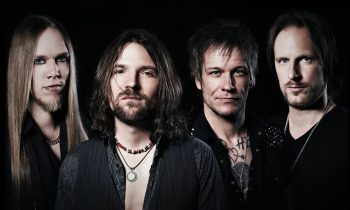 The story I am about to spill onto you is about a band called The New Roses. Now don't get me wrong, I don't mean anything about GnR, but I could see how they could be hailed as such. The albums this band has released are straight ahead, in your face rock n roll. These guys are balls out and in your face. Each album just keeps the momentum of these guys going. Hailing from Wiesbaden, Germany and forming in 2013, they quickly grabbed the fans tightly by the balls and haven't let go since! After relentless touring, extremely hard work, and I'm sure a lot of play as well, the band signed an international deal with Napalm Records in 2015.
Nothing But Wild will be the group's fourth album (not counting the 2012 EP), proves to the fans that the band isn't slowing by any means. With a sound that can fit in with the Hard Rock greats like AC/DC to Aerosmith, but remaining uniquely their own, the guys continue to draw in crowds, and new fans alike. I cannot believe that Nothing But Wild will not be as equally successful, with a radio-friendly yet still rocking sound it will be sure to catch the ears, and attention of many new listeners that are just discovering The New Roses!
Psycho-Babble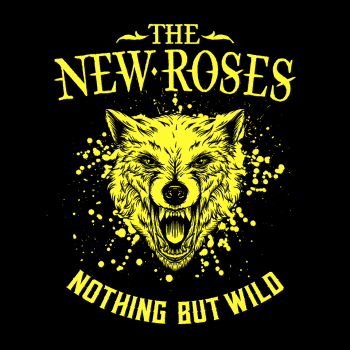 So once again, I get to the end of another review. As I sit writing this, I have already spun this album multiple times before I sat, and once again during. The New Roses are spending their time this summer and late fall in Switzerland, and Germany area, in what I'm sure are some real rocking festivals. Maybe "The Meister" will even catch them live somewhere? Until they hit the local Canadian Market, I'll keep on just enjoying the albums and impatiently await the next touring circuit and hope they hit Ontario, Canada! If you hear of them coming to the Toronto area, be sure to get yourself a ticket and support great rock acts like this. We need to keep good music alive!
Peace!
Buy  AMAZON.CA / AMAZON.COM
Furthermore, check out all my reviews: Trevor's Archives
Trevor "Psychoone" McDougall
Email Me at: psychoone40@hotmail.com
Band
Timmy Rough – Guitars & Vocals
Norman Bites – Guitar
Hardy – Bass
Urban Berz – Drums
Tracks
Soundtrack Of My Life
Can't Stop Rock'n'Roll
Down By The River
Nothing But Wild
Heartache
The Bullet
Running Out Of Hearts
Unknown Territory
As The Crow Flies
Give And Take
The Only Thing
Meet Me Halfway
Glory Road