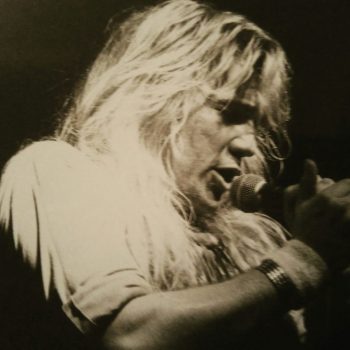 New? Something new and probably unknown to many? Sure…We've got that. How about some Canadian Rock with a Yugoslavian background? A true story telling of passion, love, pain and sadness. A story that only those close to it can truly understand. Sound like a plot of a Friday night feature? Nope, it's the new album from Warrior Angel – Griffin 1.29, Chapter 1.
A Warrior Background
Back in the long ago year of 1982, a band was formed under the name Ratnici (Serbian for Warriors). The band consisted of Dušan Nikolić, Riblja Čorba and drummer Vicko Milatović. The first incarnation of the band also featured guitarist Zoran Konjević, bass guitarist Slobodan Svrdlan and also guitarist Dragan Deletic. They changed the name of the band to Warriors, moved to Canada, and later disbanded in 1986.
However before disbanding, the group did release their debut EP with only four songs.  Two in English, and the others in Serbian. Soon after that, Milatović had to leave the band because of duties he had with the army. So Canadian guitarist Douglass Platt who Zoran brought from Canada to replace Deletić joined the group. The year 1983, finally saw the band release their first self-titled album with Tom Martin on drums, he, however, was not an official band member. In 1983, on the advice of Zoran Konjevic, the band relocated to North America switching their home base to Toronto, Canada. Here they signed with Atlantic Records, and released their second self-titled album with yet another new Canadian Drummer, Lawrence Gretsch. After a North American tour, the band called it quits in 1986.
The Solo Warrior Angel
Not much information can be found on what happened between then and now to be completely honest. Regardless of the lost years, a new album has arisen. Dušan Nikolić, has composed and created a music tale dedicated to the memory of his late beloved wife, Christine Catherine Griffin.
Warrior Angel tells a tale of passion, love, pain and sadness. About two souls traveling through space and time as one. Also like any fairy-tale this one has that unexpected twist. The story tells us about two impassioned souls, the Warrior, who is passionately in love with the most perfect angel, and the out of this world love for the life they shared. The story tells us about them becoming mortals, to enjoy the loves that life offers, and also its trials, and tribulations along the journey.
They go into the world, dancing and embracing their mortal lives together, ignoring the fact that life is a mere blink of the eye in the overall scheme of existence. Soon on a winter night, his pure and innocent life was erased. His frail heavenly body lost in the fight. In the silence of his cries, he hears the angelic whispers, "She will find you, when you leave your grief and sadness behind. When you find your light guide, it will find you overnight. She's going to find you, she's your angel in the light."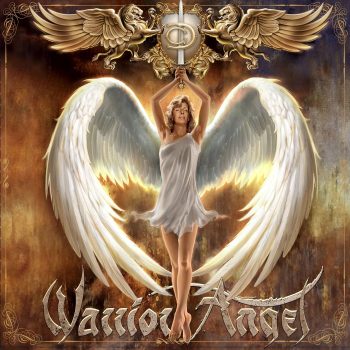 And now he walks alone in his cold, deadly home. In his grief he sings his songs, while his Angel waits alone, for his warrior to return home in Avalon. (source for info is Warrior Angel website).
The album is a journey through pain, and love. It has a DIO-ish sound to it in the vocals, and in many of the music compositions. You could almost hear RJD doing this album also. However, throughout the whole album, you can feel the passion, and true feelings that Dušan poured into this project. The album isn't Metal.  It's not Prog, nor just Hard Rock. It could fall into the Symphonic Metal Category, but even there it doesn't seem to fit. It stands on its own.
Psycho Thoughts
I believe this album is really good. I also believe that it must have been a true, from the heart album to create. I'm sure the writing process was tearful at time, and roaring with laughter, and one remembers the good times spent with the one that he loved. Even if you're not into the background of the reasons why this album exists, I still believe that it would still be loved by many listeners. With a little of everything for everyone!
Besides…If you just wanna hear something new, then give it a spin…You might just hear something you like, and shock yourself. I did, and I quite enjoyed the journey. So come stand alone with the single Warrior Angel, and let the story begin!
Buy Music – AMAZON.CA / AMAZON.COM
Furthermore, check out all my reviews: Trevor's Archives
Trevor "Psychoone" McDougall
Email Me at: psychoone40@hotmail.com
Tracks
Rise
Falling Angel
Can't Live Without You
Old City Boy
She Will Find You
Step By Step
Hold On
Tomorrow
I Miss You Baby
My Love
Forever Love