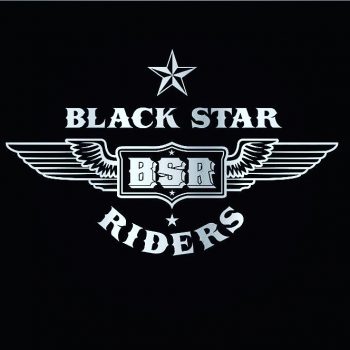 Have you ever really truly enjoyed a band, and for some reason, the fact that they have a new album due very soon just escape your knowledge? Well, this has just happened to me. However, it's still nice to get that old feeling of when you walk into a record store and find that new gem you didn't know about.
I recently just received a new batch of albums to look over and possibly review. And there it was….a brand new Black Star Riders album. How did I not know about this? Ah well, doesn't matter, it's in my happy hands now! I couldn't wait to get this blasting through my speakers.
Another State Of Grace
From Nuclear Blast Records, on September 6th, 2019 it will hit the stores for the masses to dive into. Until then, I guess all most have is the single and the words from people like myself.
Most people know the history of BSR, the spin-off band from Thin Lizzy. Although on this album, we do have a new drummer and guitarist in the fold. On March 29, 2017, it was announced that Jimmy DeGrasso had left the band by mutual consent and that Chad Szeliga, ex-Breaking Benjamin and Black Label Society would be taking the throne over. Not only that but at the end of 2018, Damon Johnson also announced his leaving so he could focus on his solo career. So this brought in Christian Martucci of Stone Sour to do guitars and backing vocals.
The album itself is by no means a stretch for the band. It's status quo as far as the sound and musicianship go, and that's just fine by this listener. The albums that this band has done, anyone can put on back to back and just hear it all the way through with perfect flow. Like the old adage says, "If it isn't broke, then why fix it".
I love to sit back or go for a drive, blast my music out and just imagine what it was like in the recording sessions. I get a strong impression and visual that the studio time was probably a fun, and enjoyable experience. Yeah, I know albums can be recorded with the band in opposite ends of the earth, but it's my fantasy and I prefer old school thoughts.
A Graceful Breakdown
The album itself opens with "Tonight The Moonlight Let Me Down".  Just simply a perfect song. The solo is simple and just right for the tune. The song has that "Sound" that BSR and Thin Lizzy are known and loved for. "Another State Of Grace", the album's first single, starts off with a roaring guitar and quickly folds into an anthem type march that will for sure wind up any live audience into a sweaty mass of fists, and fans singing along!
I'm not going to do a track by track. All I can do is simply give you a HUGE thumbs up on this record. I don't…no, cannot believe that any fan of Black Star Riders, nor Thin Lizzy will really bitch about any track on this album. Pure Rock perfection. No more can be said!
Peace!
Buy – AMAZON.CA / AMAZON.COM
Email Me at: psychoone40@hotmail.com
Furthermore, check out all my reviews: Trevor's Archives
Trevor "Psychoone" McDougall
Tracks
Tonight The Moonlight Let Me Down
Another State Of Grace
Ain't The End Of The World
Underneath The Afterglow
Soldier In The Ghetto
Why Do You Love Your Guns?
Stand In The Line Of Fire
What Will It Take
In The Shadow Of The War Machine
Poisoned Heart
Band
Ricky Warwick – Vocals/Guitar
Scott Gorham – Guitars
Christian Martucci – Guitars
Robert Crane – Bass
Chad Szeliga – Drums