DARBY MILLS PROJECT
This May it will be time to "Turn It Loud" and have a "Heavy Mental Breakdown" as the Darby Mills Project is heading to Ontario and teaming up with the Killer Dwarfs for three incredible nights of live rock n roll mayhem!
After severing ties with her former band, the Headpins in 2016, legendary hard rock vocalist Darby Mills made a plan. The Darby Mills Project was put together and by 2018 she re-released her debut solo album Flying Solo from the early '90s and hit the road tearing the roofs off of every venue they played. The live shows were sounding so good, they recorded and released LIVE later the same year. Darby's vocals can still peel paint at 100 yards and her band are killing it every night. If you have not experienced the "Queen of Scream" live, now is your chance Ontario! While you wait for May to arrive, check out Darby's inspirational documentary below…
KiLLeR DWaRfS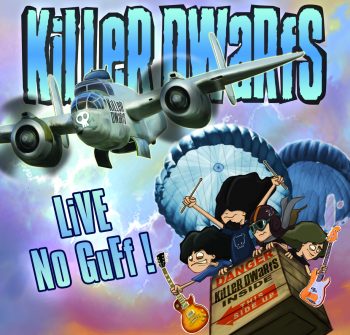 If that wasn't cool enough, Darby will be joined by Toronto's KiLLeR DWaRfS! Longtime veterans of the hard rock scene the Dwarfs recently signed to EMP Label Group records. 2018's LIVE, No Guff has seen the dwarfs touring steadily throughout Canada and the US last year. The Dwarfs spent New Year's Eve rocking a hometown crowd and they will be setting sail on the Monsters of Rock cruise in late February. 2019 promises another busy year for CGCM's favourite Dwarfs!
Two Canadian legends on stage together. This incredible double bill mini-tour rolls into Ontario for the following shows,
Wednesday, May 8th, River Run Center, Guelph, ON
Thursday, May 9th, Studio Theatre, Hamilton, ON
Saturday, May 11th, Kingston Grand Theatre, Kingston, ON
Tickets are available now through JASA Entertainment